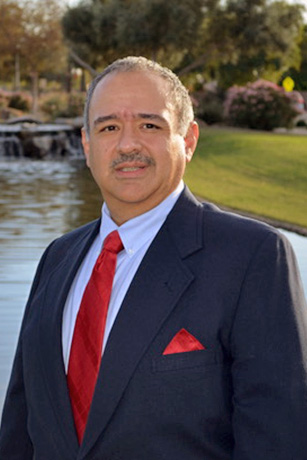 Ray has 25+ years of experience in the Insurance field. He began his career at AAA Arizona where he Served as General Manager of Insurance Operations. For the past 17 years he was the Territory Sales Manager for Metlife/Foremost Insurance. He is dedicated to utilizing his vast experience and knowledge within the insurance industry to educate and provide clients with coverage options and value that best meets their individual needs. Ray's goal is to develop a long-standing personal client relationship.
Ray is an Arizona native born and raised in the heart of central Phoenix. He has been married to his high school sweetheart, Angie, for 35+ years. They are proud parents of two sons, their spouses, and very much enjoy spending as much time as possible with their three grandchildren.
Ray loves outdoor activities such as golfing, hiking and will never miss an opportunity to go fishing/camping. He also serves at his local church and is always willing to volunteer for special projects such as 1Mission.
Galatians 5:22 But the fruit of the Spirit is love, joy, peace, patience, kindness, goodness, faithfulness, gentleness, self-control.